LEARN ABOUT CATHY
Condos near me
Condos for Sale Near Me
If you are interested in investing a property that offers you all of the benefits of homeownership without the burden of maintenance, then you may find yourself searching for condos near me. New condos for sale near me is a trending search, largely because there are many condos for sale in Chandler, Queen Creek, Gilbert and Phoenix, and buyers are looking to invest in these desirable condos for sale. With new condo construction near me on the rise, it's important to partner with the best Realtor near me in order to find the perfect place to live in the Southeast Valley.
Browse the AMLS for luxury Condos in Phoenix Arizona Area - updated every 5 minutes. View photos of available luxury properties, find detailed real estate information, create a free account, save your search, and receive notifications of new listings that match your specific home criteria delivered directly to your email. Be sure to scroll down below to learn more about Phoenix Area Condos for sale and the benefits of living in Phoenix:
Condos for Sale
About Real Estate for Condos Near Me
Across the Southeast Valley, the real estate market is experiencing record-setting conditions. Whether you are looking for property in Chandler, Gilbert, Mesa, Queen Creek, San Tan Valley or Phoenix, you will find that there are low inventory levels and rising home prices. Competition is fierce, not only for single-family homes in these communities, but also for new condos for sale near me.
Currently, the median sales price in Chandler is 21 percent higher than it was at this same time last year, with average homes selling for about $538,000. Generally speaking, prices for condos near me are going to be lower than single-family homes, but the prices for new condo construction near me may be higher due to luxurious amenities that are often included in these developments. The price of new condos for sale near me will vary based on the location of the condo, the amenities that are included in the unit and the common amenities that you will have access to as part of the development.
Demand for condos for sale has never been higher. Given the fact that the single-family home market is inundated with buyers and suffering from low inventory levels, many buyers are looking into alternative real estate options. Condos for sale allow people to invest in property and gain equity, all while enjoying a maintenance-free lifestyle. People who are interested in new condo construction near me consider these to be worthwhile investments as well as temporary living solutions.
Whether you are looking to purchase one of the condos near me as a starter investment, or you are hoping to enjoy a relaxed, low-key lifestyle during your retirement years, Cathy Carter can help you find the best available condos for sale in Phoenix and the surrounding region. Cathy Carter is considered the best Realtor near me, and she will provide you with the personalized service that you deserve.
How to Find the Best Condos Near Me for Sale
When new condos for sale near me are listed, they will likely sell very quickly. In Chandler and the surrounding area, most of the condos for sale are marked pending within several days. As a result, it can be difficult to find the best condos near me for sale, unless you partner with the best Realtor near me.
If you are in the market for new condo construction near me, you need to work with a real estate agent in the Southeast Valley who:
Is based out of the local area, and has a well-developed professional network. Local real estate agents have a better understanding of the current market conditions, and they can help connect you with the available condos for sale that best meet your personal needs.
Is passionate about working with buyers and sellers, and is committed to providing customized service. Your real estate agent should focus on your priorities as you search for condos near me. Every buyer and seller is dealing with their own unique circumstances, and your real estate agent should keep that in mind throughout the entire transaction.
Specializes in condo sales, and understands the current market conditions for condos for sale near me. Condo sales are a niche sector of the real estate market, and not every real estate agent is familiar with this property type. The best Realtor near me will also be a condo specialist who is familiar with the best condo developments in the region.
Is dedicated to training, education and professional development. You should partner with a real estate agent who prioritizes continuing education, and who is always willing to implement the latest techniques into their processes. Cathy Carter has long been considered the best real estate agent in the Southeast Valley. Not only has she earned the respect and admiration of her clients and community leaders, but she also is an award-winning Realtor who has been recognized for her exceptional track record in the real estate industry. Cathy Carter will work with you in order to find the condos for sale that meet your criteria. Contact her today to learn more about the new condos for sale near me.
Why You Should Live in New Condos for Sale Near Me
There are many benefits to purchasing one of the new condos for sale near me. Here are just a few to consider:
Many condos in Chandler and throughout the entire Southeast Valley feature state-of-the-art amenities that allow you to quickly and easily move into your new home.
In addition to the amenities in your unit, you also will be able to access and enjoy common amenities, such as resort-style pools, fitness centers, clubhouses and more.
When you purchase a condo, you will not have to worry about maintaining your property or yard. Your association fees typically include maintenance services.
For more than two decades, Cathy Carter has been considered the best Realtor near me. She is an experienced real estate agent who has navigated through many different market conditions, and she is uniquely qualified to work with you during these unprecedented times. Demand for condos near me has never been higher, so it's imperative that you hire a real estate agent who is both dedicated and motivated.
For more information about new construction condos near me and to have a customized MLS search performed for new condos for sale near me, contact Cathy Carter 480-459-8488 today.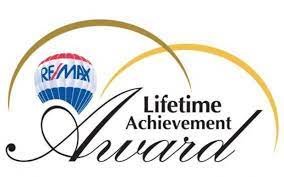 RE/MAX Cathy Carter Real Estate & Luxury Homes
Professional REALTOR
ABR, CRS, CDPE
RE/MAX Alliance Group
725 W. Elliot Rd., Suite 111
Gilbert, AZ. 85233
Email or Call: 480‑459‑8488


Posted by Cathy Carter on
Tags