LEARN ABOUT CATHY
Florence AZ Real Estate & Homes For Sale
Located about 60 miles southeast of Phoenix, the town of Florence, AZ is home to about 26,000 people. Known for its historic district and many historic buildings, this community boasts a hot desert climate and minimal rainfall each year. It's also home to the McFarland State Historic Park and the Pinal County Historical Society Museum, making it a popular place to live and visit for those who love history.
While the history of Florence appeals to many visitors, its climate and small-town vibe appeal to people looking for a place to live. If you are interested in making the move to Florence, the right real estate agent will be a help. Cathy Carter has been serving the area for over 20 years, and she is ready to help you on your search for homes for sale in Florence AZ.
On our website, you'll be able to search MLS Florence, which gets updated every 5 minutes. You can view photos of available properties, find detailed real estate information, create a free account, save your search, and receive notifications of new listings that match your specific home criteria delivered directly to your email. Scroll down below to learn more about homes for sale in Florence and living in this friendly, family-oriented community:
Florence
Click the links below to sort results by price range.
About Real Estate in Florence, AZ
If you're in the market for a new home in Florence, you will find a number of housing options available. This growing community has beautiful ranch and two-story properties for sale, many of which have their own private garages. You can also find condos for sale here. Several new developments offer the option to buy new-built homes in communities like Crestfield Manner and Merrill Ranch, and these properties come with the perks of community-based parks, pools and even golf courses. Mountain views are common with Florence AZ real estate as well. All of these perks make it an appealing place to live.
This is a region that has much untapped potential in real estate. The average price is around $350,000, which is affordable compared to a number of nearby communities, yet it is close enough to Phoenix to make the larger city accessible. Working with a qualified real estate agent will help you make the most out of the affordability of this market.
How to Find the Best Homes for Sale in Florence, AZ
To find the best home for sale in Florence AZ, you have two options. One option is to watch the MLS listings daily and see when new homes come to the market. This is a popular market where the best homes tend to sell quickly, so you will need to be ready to move fast when the opportunity arises. This is particularly true when you have a specific need in mind, such as a home that is zoned for agriculture or livestock or a home that has a pool. The second option is to work with a skilled real estate agent like Cathy Carter.
Cathy Carter has been serving the region for over two decades. She not only works here, but she also lives here, and thus she has a clear understanding of what makes a house or neighborhood appealing. She can learn of houses that are coming to the market before they hit the market, giving you an insider's scoop on available properties. With her help, you can be ready to move as soon as a property becomes available, sometimes before it even is listed in the MLS, giving you a greater competitive edge in the market.
Why Choose Florence AZ Real Estate & Homes for Sale?
When you are looking for a home in the greater Phoenix area, you have many appealing communities to choose from, so what makes Florence stand out? This community has a small-town feel to it. It is surrounded by rural land, yet has a decidedly suburban feel within town, giving you the best of both worlds. This is a community where neighbors become family and are able to get to know each other on a first-name basis. Florence also boasts a low cost of living that is lower than both state and national averages, which is a great benefit to new residents. The city has extremely low crime rates as well, making it a community that gives its residents peace of mind. It is growing at a slow but steady rate, so it will likely maintain the small-town feel for a long time.
Another reason to choose Florence AZ homes for sale in your search for a new home is because of the many new developments in the community. Because Florence has a lot of undeveloped land, it is a prime location for homebuilders. You can easily buy a brand-new home when you make the move to this community, giving you exactly what you want in a new home. A new home in a community that is growing, but still small, is appealing to many people.
Why Choose Cathy Carter to Help in Your Search for Homes for Sale in Florence AZ
As you start the process of finding a home for sale in Florence, the right real estate agent is essential. You need someone who will give you personal attention and also knows the market for Florence AZ real estate well. Cathy Carter does both.
As a Florence AZ Realtor with a reputation for giving personal attention to each of her clients, Cathy Carter will take the time to get to know you and your goals for your real estate search. She will dig into the available homes and the pending for sale properties to find the perfect property, then help you with all aspects of the negotiation process. Her negotiation skill will put you in a good position as you
Should you want to sell in the future, she will be ready to help you with that process as well. Because she has been working in the area for over 20 years, you will be confident that you're getting the most knowledgeable attention throughout the process.
Your search for a home for sale in Florence AZ requires professional help. Cathy Carter is here to provide it. Reach out to her today to start your search for a home in Florence, and get professional, personal attention for every step of the process.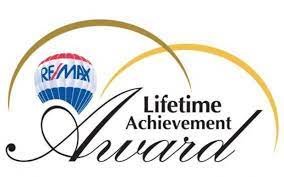 Cathy Carter has been dedicated to serving the people of East Valley. She began her career in new construction home sales and quickly expanded into every sector of the Chandler real estate industry. Today, after years of networking with the most reliable professionals in the local community and focusing on professional development, Cathy Carter is considered to be the top Realtor in East Valley. Most recently, she received the RE/MAX Lifetime Achievement award, which is the second-highest national award given to RE/MAX real estate agents.
RE/MAX Cathy Carter Real Estate & Luxury Homes
Professional REALTOR
ABR, CRS, CDPE
RE/MAX Alliance Group
725 W. Elliot Rd., Suite 111
Gilbert, AZ. 85233
Email or Call: 480‑459‑8488
With www.realestatechandler.com you'll be able to find your dream home in no time. If you have any inquiries about homes for sale, connect with Cathy Carter!

-Work With Cathy Carter For Unmatched Expertise On East Valley Arizona Area Buying & Selling!
---

Posted by Cathy Carter on
Tags