Active Adult Communities Homes for Sale in Chandler
Retirees who are ready to enjoy their free time but aren't quite ready to slow down will love the Chandler homes for sale in active adult communities. The Chandler active adult communities homes for sale not only include luxury properties in secluded communities, but they also offer access to amenities that are designed specifically for adults over the age of 55, many of whom are retired. Social clubs, golf courses, pools and spa areas are just a few of the options that can be found amongst the active adult communities homes for sale in Chandler. In order to find one of these spectacular homes, contact an active adult communities Realtor in Chandler today.
Discover Chandler Active Adult Communities real estate listings below & read more about living in this world-class community!
SUNBIRD
About Real Estate in Chandler Active Adult Communities
In order to understand the current market conditions for real estate in Chandler active adult communities, you need to partner with a Realtor in Chandler active adult communities who identifies the trends within micro-markets. These communities represent a portion of the total real estate options available in Chandler, and it's important to understand the dynamics of these particular communities prior to beginning your home search.
In most cases, the demand is consistently high for the active adult communities homes for sale in Chandler. This is due to the fact that retirees from across the country set their sights on Chandler for their golden years, so there's always an influx of interested buyers. While the entire Chandler market is subject to the ebbs and flows of the season, the market for real estate in Chandler active adult communities remains more consistent throughout the calendar year. Whether it's summer or winter, there are buyers who are hoping to begin their retirement in one of these unique and exciting communities.
Sun Lakes, for example, is one of the active adult communities in Chandler. This community consists of several neighbors anchored by golf courses and country clubs. The current median sales price of the homes for sale in Sun Lakes is $235,000. Prices have been steadily rising in Sun Lakes, as demand has increased for these valuable homes. Home buyers who are interested in purchasing property in a place that offers more than just a luxurious home are drawn to Sun Lakes for its innovative design, its unique amenities and its many opportunities for connecting with other people in a similar stage of life.
How to Find the Best Homes for Sale in Chandler Active Adult Communities
The Chandler homes for sale in active adult communities do not last on the market long, so the only way to get access to one of these coveted homes is to partner with an active adult communities Realtor in Chandler. An experienced and knowledgeable local real estate agent can provide you with insight into the different active adult communities that are available and can help you narrow down your options as you begin your real estate search. Two of the most well-known communities for active adults in Chandler are:
Sun Lakes — Sun Lakes is an active adult community in Chandler that is more than just a luxury development — it's a place for people who are looking to adopt a vacation lifestyle after they retire. Modeled after luxurious resorts that can be found throughout the Caribbean and Mexico, Sun Lakes allows people to relax in a gorgeous setting while connecting with their neighbors and meeting new friends. There are five different subdivisions within Sun Lakes, all of which include access to country clubs and golf courses. Additional amenities include pools, tennis courts and walking paths. In addition, there are dozens of clubs based on interest and age groups for residents to join.

Solera

Chandler —

Solera

Chandler is another popular active adult community in the city. With nearly 1,200 homes, this community is big enough to offer something for everyone but small enough to feel quaint and intimate. The community center at

Solera

offers arts and crafts events, cooking lessons, and fitness areas. In addition, residents can enjoy pools, spas, tennis courts, bocce ball courts, and horseshoes. Of course, everyone delights in the scenic views of the San Tan Mountains that can be enjoyed throughout the development.
Why You Should Live in Chandler Active Adult Communities
If you are approaching those wonderful retirement years, the time is now to consider moving into one of the Chandler active adult communities homes for sale. There are many reasons to consider Chandler for your home after you retire. Beyond the fact that these communities offer fabulous amenities designed to improve your lifestyle and allow you to maximize your retirement, they also are situated in the heart of a fantastic city that is growing and thriving.
Chandler is the type of place that is ideal for everyone at every stage of life. Not only is it a popular place for retirees to settle down and enjoy the year-round warmth and sunshine, but it's also a great place for students, young professionals, growing families and established adults. The strong economy continues to draw new residents to Chandler, which in turn allows for the development of retail centers, dining areas, and local downtown districts. Chandler boasts quality medical facilities as well, giving residents the peace of mind they need as they live their life in this community.
In addition, Chandler active adult communities allow you to do more with your retirement than you likely ever dreamed was possible. You may not be working full-time anymore, but you'll be so busy once you move here that you won't know how you found the time to work!
Cathy Carter is the premier Realtor in Chandler active adult communities and is known not only to local residents but also to industry professionals. She has spent two decades of her career devoting her time and energy to luxury developments and new home sales, and she is familiar with all of the active adult communities in Chandler. To learn more about current inventory and moving into one of these neighborhoods, contact Cathy Carter today.

RE/MAX Cathy Carter Real Estate & Luxury Homes
Professional REALTOR
ABR, CRS, CDPE
RE/MAX Solutions
4365 E Pecos Rd #103
Gilbert, AZ. 85295
Email or Call: 480‑459‑8488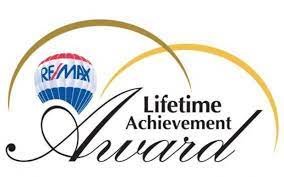 For her entire professional career, Cathy Carter has been dedicated to serving the people of East Valley. She began her career in new construction home sales and quickly expanded into every sector of the Chandler real estate industry. Today, after years of networking with the most reliable professionals in the local community and focusing on professional development, Cathy Carter is considered to be the top Realtor in East Valley. Most recently, she received the RE/MAX Lifetime Achievement award, which is the second-highest national award given to RE/MAX real estate agents.
With www.realestatechandler.com you'll be able to find your dream home in no time. If you have any inquiries about homes for sale, connect with Cathy Carter!

-Work With Cathy Carter For Unmatched Expertise On East Valley Arizona Area Buying & Selling!
---