LEARN ABOUT CATHY
Homes/Townhomes/Condos for sale in Gilbert area AZ
If you are thinking about buying homes/townhomes/condos for sale in Gilbert area, AZ, you already know that this area has so much to offer today's home buyers. No matter the style or type of home that interests you the most, you are sure to find plenty of options available in Gilbert and the surrounding communities. That includes some of the most iconic and well-respected neighborhoods and developments as well as new construction that's going up throughout the region.
When it comes to finding the best property in this area, turn to a homes/townhomes/condo Realtor in Gilbert, AZ. Let us help you locate the property that is best suited for your needs.
Since real estate near Chandler & Gilbert is highly competitive, it is always a great idea to work with a trusted, experienced real estate agent in the area. Choosing an agent allows you to get more insight into the current market as well as access to the homes right for you in the perfect neighborhood for your family. Take into consideration what this market has to offer.
Homes, Townhomes, and Condos for Sale in Gilbert
One of the best things about Gilbert is that it offers a large range of home styles for buyers to select from, including for various budgets. You can find that luxury townhome you're interested in with incredible views, or you can purchase a luxury home in one of the area's more sought-after communities. The range of options here is one of the benefits of buying.
Home styles range widely, with large townhomes and condos available. Others are smaller within 50+ communities. If you are purchasing a second home in Gilbert, you may want to check out the condos and townhomes as a first step since they can be easy to maintain and still offer the amenities and features you want. Gilbert homes/townhomes/condos for sale can be some of the best options for rental property in this area, too, including for short term and long term properties. With so many options and such a wide range of properties to select from, it's easy to see how buying here makes sense.
You don't have to purchase a full single-family home even if you are looking for new construction. There are various new projects going up that offer ample space. Look for some of the newest townhomes to offer 3 bedrooms and 2 baths with 1700 square feet of living space or less. Many of these communities offer fantastic amenities, too.
About Real Estate in Gilbert, AZ
When it comes to real estate for homes/townhomes/condos in Gilbert, you have to be ready to act. Though there is a significant amount of inventory in many areas of the city, some of the best properties here will sell quickly, which means you want to be ready. It is possible to find condos and townhomes priced under $250,000, but you will also find those that are worth closer to $1 million. The key to remember is that there is likely something in your budget.
The average condo or townhome in this area is likely to be around $350,000, depending on how new it is and the location. Some offer exceptional views and great access to the local amenities. They make for a solid investment opportunity.
Home values in the area have gone up over the last few years. That's true of most types of real estate in Arizona. You will find that in the well-maintained and beautiful properties in this area, home values are on the rise a bit faster. Resale values of these homes remain high, including condos and townhomes, due to the unique aspects of buying real estate here. There is no way to know how much the real estate market may change in the coming months, but there are a lot of opportunities for you to secure a home now at a great price. The better you know the market and the real estate here, the easier the process will be.
How to Find the Best Homes for Sale in Gilbert
Working with a homes/townhomes/condos Realtor in Gilbert AZ is one of the most important things you need to do if you hope to do well in this real estate market, and there are several reasons for that. As noted, the area is very competitive, which means it can be harder for you to find real estate that fits each one of your needs if you do not have an indication of what your options are. Your real estate agent can help you compare townhomes to condos as well as determine if a traditional single-family home is best suited for you.
Also, many people purchasing condos and townhomes want fantastic amenities. That may include pools, fitness areas, and concierge services. You may have a wide range of goals for your new home, such as fantastic views or being close to your favorite golf course. Your real estate agent can help you to locate just what you need.
Also, there are many new construction projects throughout the area. If you are hoping to get into one of these properties, you need to work with an agent who can provide guidance and support to you throughout the process. That could help you save money and ensure you are getting the home that you want and need.
Why You Should Live in Gilbert, AZ
Gilbert has a lot to offer home buyers. That includes offering some of the best lifestyle features, from high-end shopping to fabulous dining. You are also within a short drive to the airport, which means those who are traveling in and out of the area can do so with ease. You may also find that Gilbert offers the amenities you need, such as numerous regional and neighborhood parks, outstanding access to outdoor recreation, golf, and much more.
If you are thinking about buying homes, condos, or townhomes in Gilbert, AZ, turn to our real estate agent to get more insight and support on the process. You can easily learn more about your options, including what may be coming onto the market in the coming days and weeks. Let us work with you to ensure you have everything you need to find the property that you want to fit your budget and give you the lifestyle you have worked so hard to create throughout your lifetime. Learn more about homes/townhomes/condos real estate in Gilbert area AZ, today.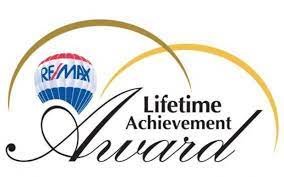 For her entire professional career, Cathy Carter has been dedicated to serving the people of East Valley. She began her career in new construction home sales and quickly expanded into every sector of the Chandler real estate industry. Today, after years of networking with the most reliable professionals in the local community and focusing on professional development, Cathy Carter is considered to be the top Realtor in East Valley. Most recently, she received the RE/MAX Lifetime Achievement award, which is the second-highest national award given to RE/MAX real estate agents.

RE/MAX Cathy Carter Real Estate & Luxury Homes
Professional REALTOR
ABR, CRS, CDPE
RE/MAX Alliance Group
725 W. Elliot Rd., Suite 111
Gilbert, AZ. 85233
Email or Call: 480‑459‑8488

Posted by Cathy Carter on
Tags